FOLLOW THE GOAT
Dedicated to chasing quality and serving people since 1994.
SEASONAL RELEASES
Our Baked Maple Pumpkin Latte is back. Sip it alongside our other releases for fall.
See Our Fall Releases
FREE STANDARD US SHIPPING ON ORDERS OVER $30.
COFFEE SUBSCRIPTIONS SHIP FREE AT $20.
FIND YOUR CAFE
From the way you are greeted to the careful brewing of your coffee, your experience is years in the making.
See Locations and menus
SOURCED AND ROASTED BY COFFEE LOVERS
Our roasting philosophy is that there is beauty in balance. We seek a cup that tastes great to both those who are new to specialty coffee and veterans alike, creating a memorable coffee experience no matter who you are.
SHOP COFFEE
Careers
Interested in joining the Kaldi's Coffee team? Learn about our employment benefits and culture and find an application form on our Careers Page.
Go to Careers Page
COFFEE SUBSCRIPTIONS - SAVE 10%
Our recurring subscriptions are convenient and very customizable to your coffee needs, offering complete control through text.
SHOP SUBSCRIPTIONS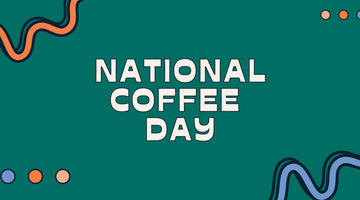 National Coffee Day 2023
Join us on Friday, September 29th as we honor coffee by bringing people and incredible coffees together with a discount on coffee drinks and a one-time roast.
Compostable Coffee Pods Arrive to Improve Your Mornings
Our pods are now certified as commercially compostable, allowing you to enjoy an easy, earth-friendly experience that stands out in a world full of plastic pods. Read about the process and get more details in this dedicated blog. 
FOLLOW THE GOAT TO FRESH MERCH