Brown Sugar Rosemary Simple Syrup
Our Brown Sugar Rosemary Simple Syrup is used in one of our most popular seasonal drinks. Made as a latte, delicate notes of piney rosemary lace its toasted caramel-y sweetness. The Brown Sugar Rosemary Latte is always delicious, but never more appreciated than in the cold winter months.
And now you can make it at home!
We also recommend you try it in a Brown Sugar Rosemary Old Fashioned.
Watch Andrew make the recipe on our IGTV!
INGREDIENTS
1.5 cups brown sugar, packed
2 cups water
2 sprigs rosemary
1.5 tsp vanilla extract
.25 tsp salt
RECIPE
1. Combine brown sugar and water in a pot and boil, stirring continuously
2. Once water boils, add rosemary and let simmer for 3 minutes
3. Remove from heat and remove rosemary sprigs (if you want a stronger rosemary flavor, leave the sprigs in longer)
4. Stir in vanilla and salt
5. Let cool and transfer to a bottle or other container (you may have to strain the syrup before transferring)
-
YOU MIGHT ALSO LIKE:
Honey (Alt Milk) Cold Brew Recipe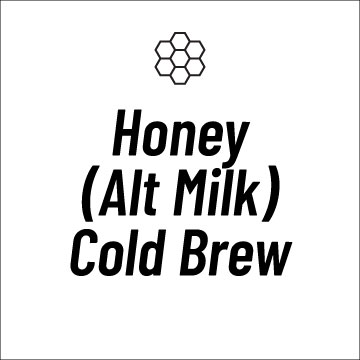 One of our most popular releases year after year, we go into detail for how to make it at home!